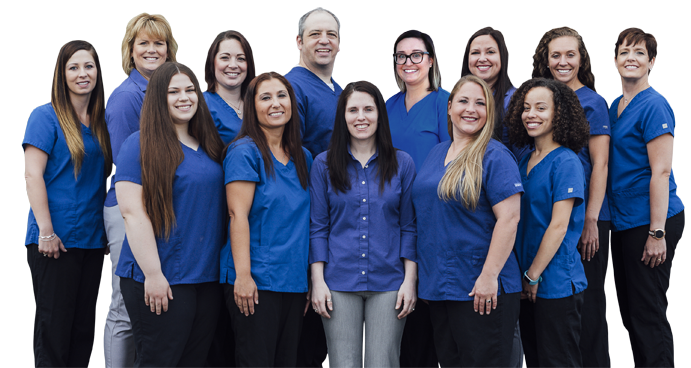 The Smile Makers at Brockport Smiles are a team of experienced and talented dental professionals that partner with you to create a comfortable, stress-free, and positive dental experience. Our Brockport dental team is always pleased to welcome new patients, and we look forward developing a long-term relationship with you and your family.
Dental Hygienists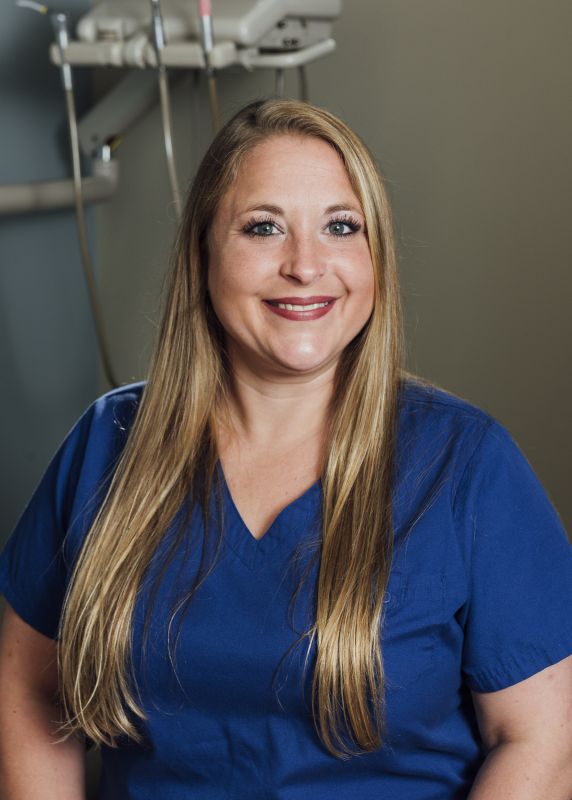 Kellie Speer
Registered Dental Hygienist
Kellie has been at the practice since 2010. She has nearly 20 years of experience and is certified to administer nitrous oxide and local anesthesia.
Kellie loves being a part of our team, especially the opportunity to help our patients get cleaner, healthier mouths. She not only cleans your teeth, she looks for signs of oral diseases such as gingivitis and provides other preventive dental care. She also educates patients on ways to improve and maintain good oral health.
When she's not at work, you can find Kellie camping in woods or skiing the slopes with her family.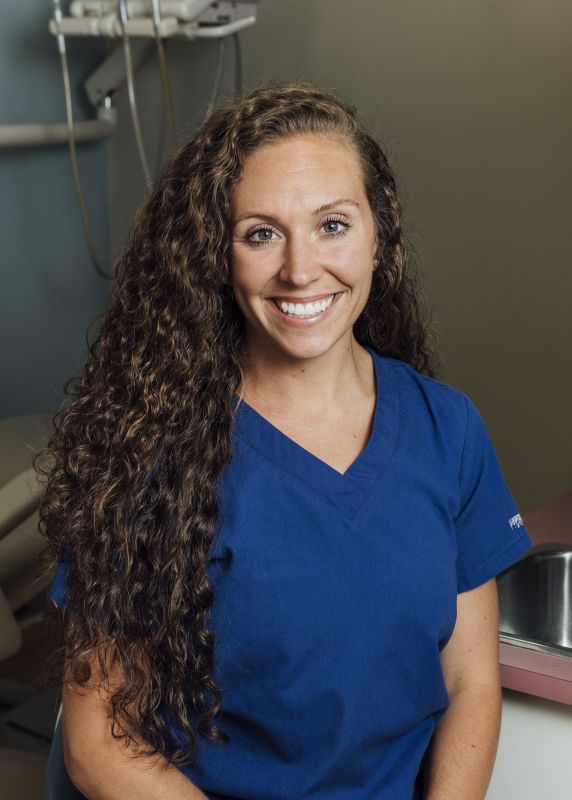 Tiffany Carrozzi
Registered Dental Hygienist
Tiffany joined our team in September 2017. She spent several years working for Disney where she learned the art of making other people smile. She comes from a pediatric office and is great with families and children.
She enjoys watersports, boating and hanging out with her adorable puppy, Rambo.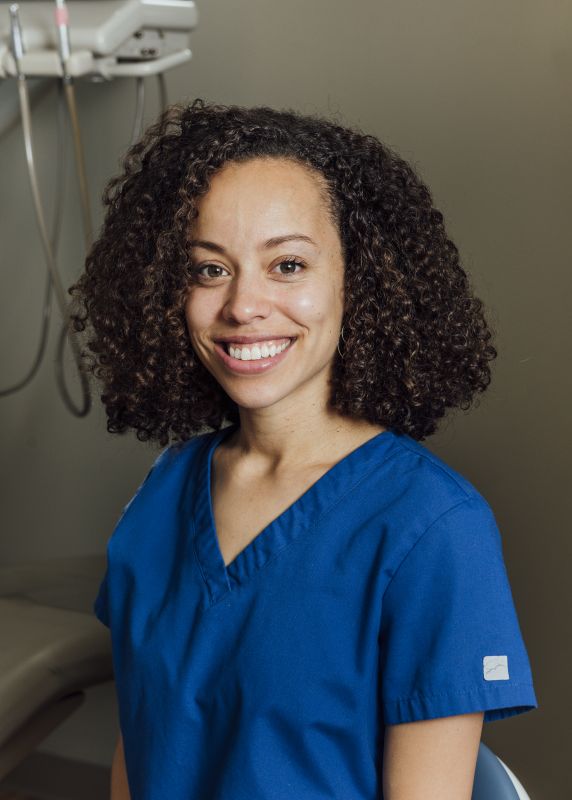 Taisha Mattern
Dental Hygienist
Taisha joined Brockport Smiles in the Spring of 2018. She chose to work in dentistry because she is a real people person and genuinely enjoys helping others and getting to know them. Every day, Taisha is motivated to go to work because she loves putting her oral hygiene skills and experience to good use, building relationships and educating our patients.
Outside of dentistry, Taisha loves spending time with her husband of seven years, and her two little daughters aged four and nine months keep her on her toes. Somehow, she also finds the time to volunteer to teach the Bible to Spanish-speaking community members. She also loves cooking for others and spending time outdoors.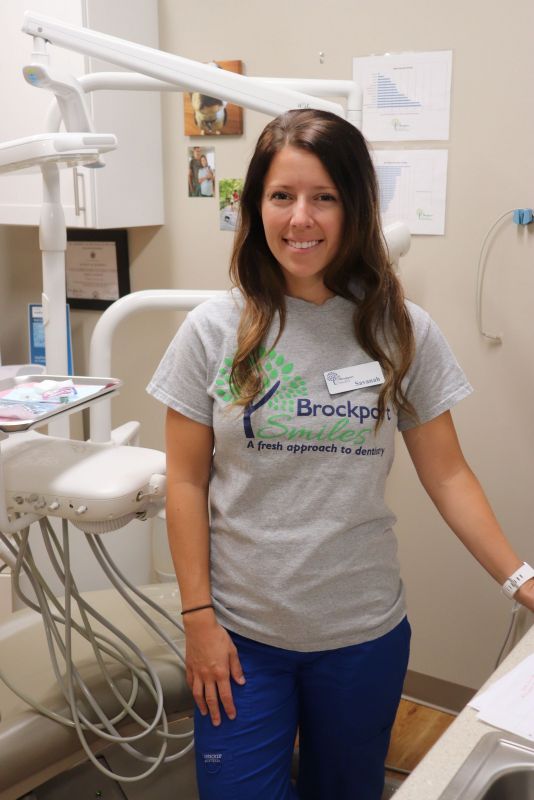 Savanah Bulsiewicz
Registered Dental Hygienist
Savanah graduated from Monroe Community College with an Associate of Applied Science in Dental Hygiene. She also has her anesthesia license. Savanah has been a dental hygienist for two years. She considers her mom to be one of her best friends and loves trying new things in her spare time. If she could choose just one vacation destination, it would be Hawaii, often recommended by her patients.
Office Staff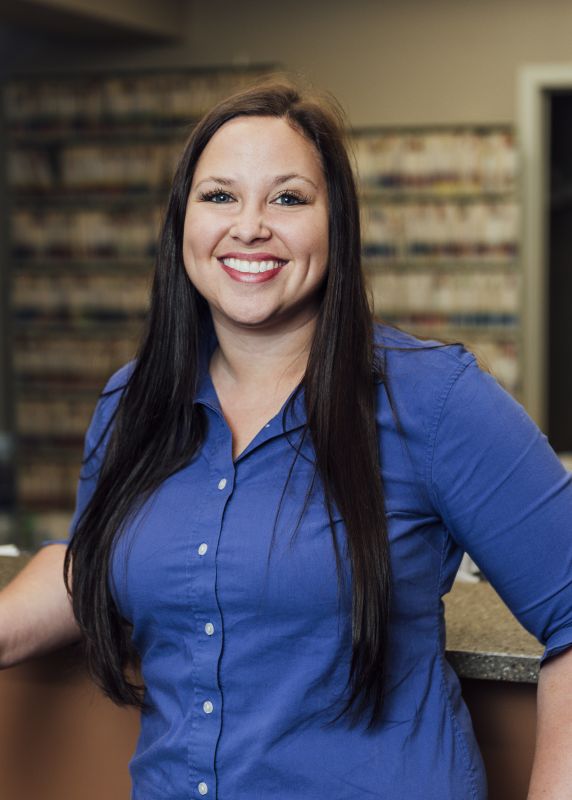 Katie Langenstein
Office Manager
Our office manager, Katie, recently celebrated her six year anniversary at our office. She is a graduate of SUNY College at Brockport and enjoys helping patients have a positive dental care experience.
Katie's role is to ensure that all our patients receive the highest levels of customer service when it comes to appointment scheduling, financial arrangements, and other business related issues. She enjoys being able to form relationships with patients and looks forward to coming to work every day.
When she's not in the office, Katie enjoys gardening, finding new ways to remodel her home and having retail therapy sessions (a.k.a. shopping).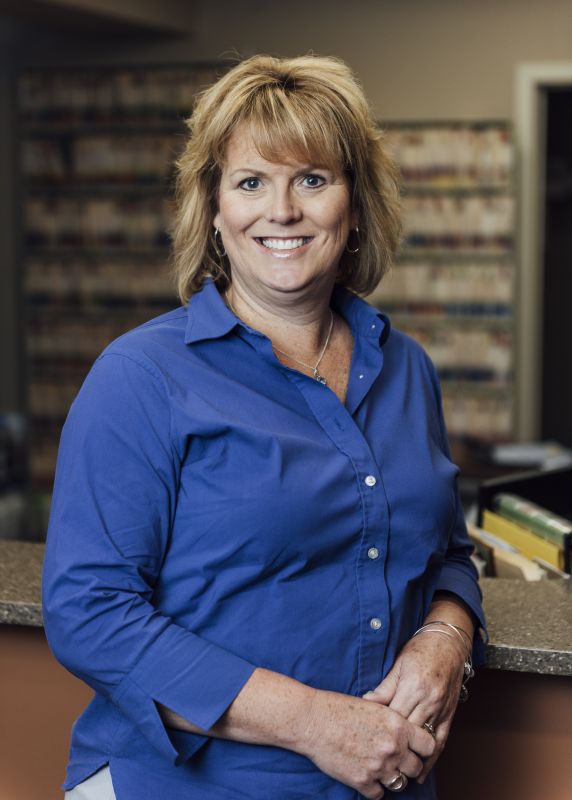 Gina Mercer
Hygiene Coordinator
Gina has been a valued member of the Brockport Smiles team since 2014, she has more than 15 years of experience as an Office Manager and Front Desk Assistant.
She enjoys meeting and greeting our patients and welcoming them into our family-friendly practice. Gina enjoys being part of the Brockport Smiles team and that the practice values patients above all else.
Gina also loves to travel, garden, tackle DIY house projects, and spend time with her boys (both human and pups!).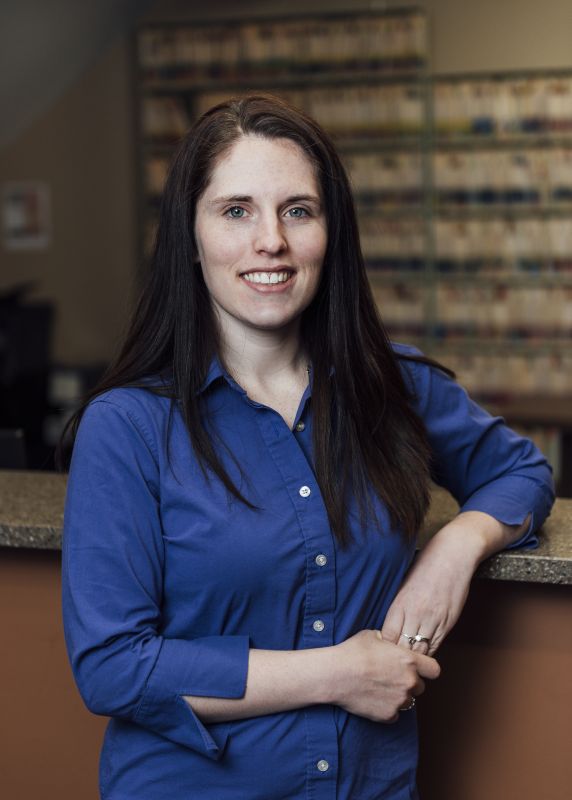 Courtney Hutchings
Billing
Courtney has been with us for over 5 years, serving as a receptionist before heading our billing department. Before joining our team, Courtney earned her Associate's degree in Medical Administration and Humanities.
Her favorite part of the job is meeting and interacting with patients every day. She likes helping patients find ways to be able to receive the care they deserve.
Out of the office, Courtney enjoys reading, shopping, and spending time with her two munchkins.
Dental Assistants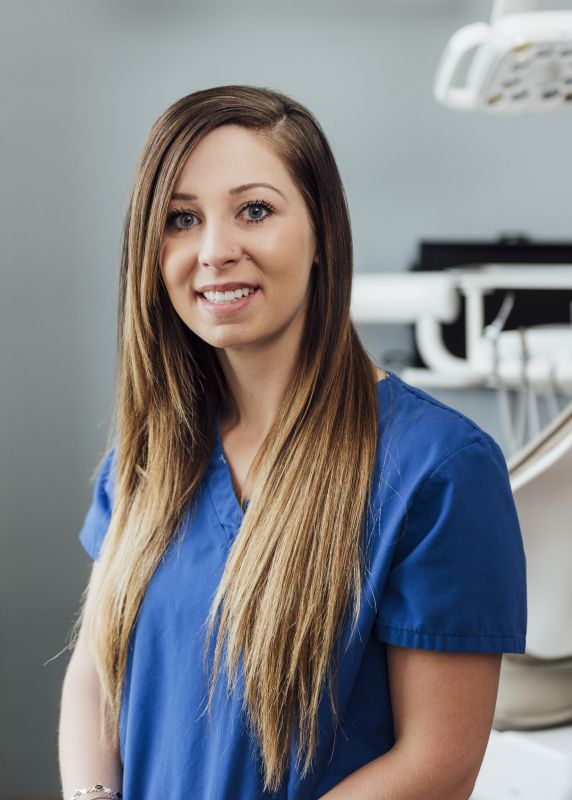 Felicia Napolean
Dental Assistant
Felicia is a certified Dental Assistant by the Dental Assistant National Board. With nearly six years on our team, she loves making long-term relationships with her patients and helping them feel at ease and comfortable.She also enjoys educating patients on the benefits of good oral health and how to care for their teeth.
Although she loves working with her amazing team here, when she is not working she enjoys spending time with her family.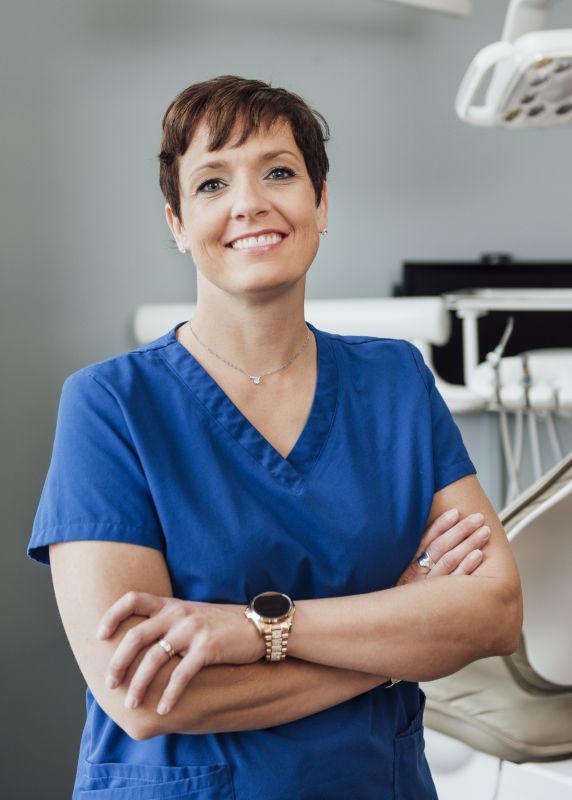 Mary Grego
Dental Assistant
Mary has been a part of the Maxwell Thaney, DDS team for almost 3 years. With a New York State Dental Assisting License and certification from the Dental Assisting National Board, Mary enjoys helping patients achieve excellent oral health. What she loves most about her job is working alongside the doctors to provide best care possible for the patient.
In her spare time, she likes to take her children to sporting events, reading and shopping.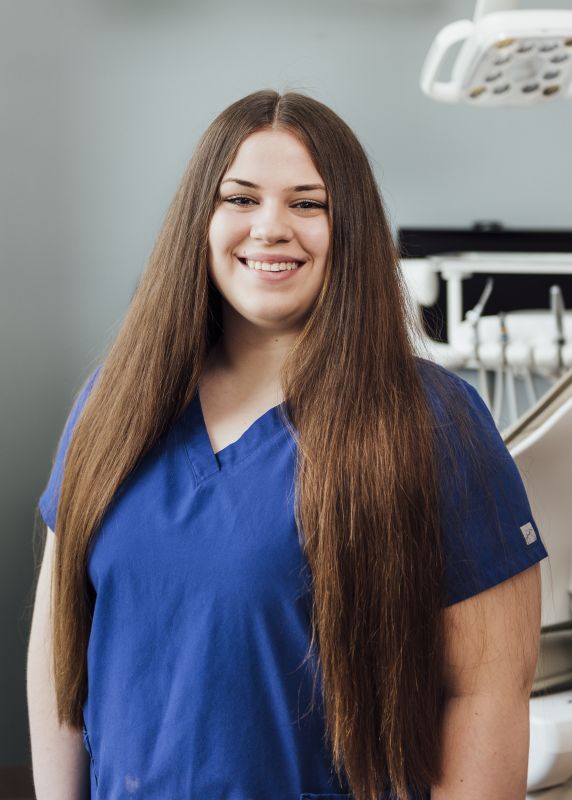 Autumn Kern
Dental Assistant
Autumn is a recent dental assistant program graduate who came to us with a passion for helping people. Her love of dentistry was cultivated by a great dentist who she was a patient of growing up. Autumn is also recently engaged!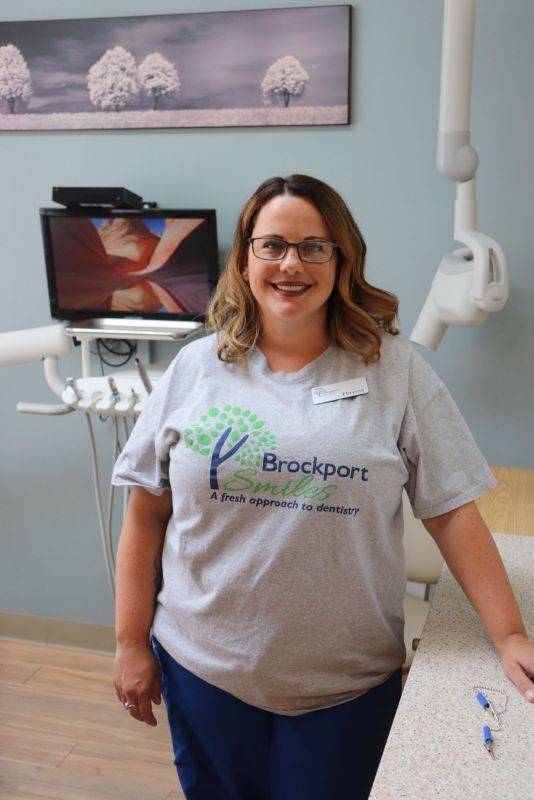 Theresa Froman
Certified Dental Assistant
Theresa chose to work in dentistry as a way to help people feel good about themselves. She began to pursue dentistry as an adult through the BOCES program. Theresa loves coming to work every day because she knows that her efforts result in a beautiful smile. She enjoys seeing the results of her patient's hard work and their appreciation of a job well done.
Her idea of a perfectly relaxing day is watching a movie or taking a bike ride with her husband Justin and kids Devin, Kelsey, and Ella.