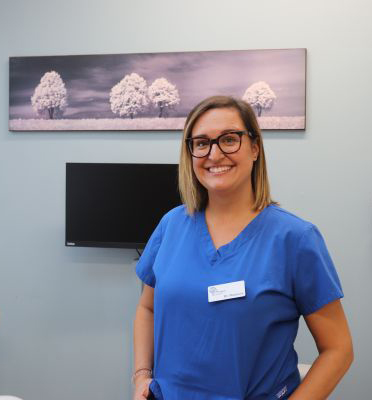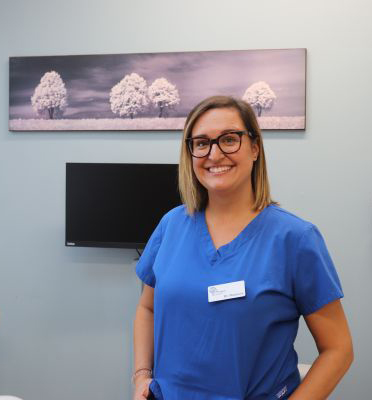 If you want to accomplish anything great in life, it takes commitment. Oral health and a beautiful smile are no different. Dr. Andriana Shumova is committed to providing high-quality, state of the art dental care and making your visit to our office as pleasant and comfortable as possible. Dentistry combines her passion for science and art. She loves helping her patients and truly believes in the positive impact that improved oral health and a healthy smile can have on her patients' lives.
Dr. Shumova received her Doctor of Dental Medicine degree from the University of Montreal (2014) and then completed a 2-year Advanced Education in General Dentistry residency program at the University of Rochester, NY (2016). She reflects all that Brockport Smiles stands for; quality care, attention to detail, and a continued determination to improving her knowledge of dentistry. She enjoys attending continuing education seminars that cover the varying aspects of General and Esthetic Dentistry. Dr. Shumova is a member of the American Dental Association, The New York State Dental Association, and the 7th District Dental Society.
Dr. Shumova also brings fun, intrigue, and culture to Brockport Smiles. She was born in Bulgaria and moved to Montreal with her family in 2003. A move to a new country and a new culture at an early age embedded an early love of travel. Today, Dr. Shumova loves to travel and explore the world, most recently going to Portugal. When you come to see Dr. Shumova, you can expect to talk teeth, but there's more to Dr. S than just brushing and flossing. Dr. Shumova is fluent in French, Bulgarian AND English.
Dr. Shumova strives to provide the patients of Brockport Smiles with an understanding and comfortable environment that helps reduce dental anxiety. She loves working with our patients to help them achieve their best smiles and a healthier lifestyle. Dr. Shumova may have one fleshly sibling (a sister) but come and see her, and you'll feel just like family!