The Clear Alternative to Metal Braces
Did you know that straight teeth can actually improve your oral health and overall health? When teeth are too widely spaced or crowded, they often become inflamed and red and can lead to progression of gum disease. Crowded teeth are much more difficult to floss, which can lead to plaque buildup and eventually tooth decay. Crooked teeth can also place excessive stress on the gums and the bone that supports the teeth, which can lead to chronic headaches as well as face or neck pain.
Improving your smile by straightening your teeth can help improve your self-esteem and happiness. Numerous studies have shown that having a better looking smile increases the amount you smile, which in turn leads to various health and wellness benefits, including lower stress and improved cognition.
Align Your Smile with the Gold Standard
Patients from around the area are coming to Brockport Smiles to receive gold standard smile alignment. Dr. Thaney is one of the only Invisalign gold providers in the Rochester/Brockport area. When you choose smile improvement with an Invisalign Gold provider, you benefit from a higher level of education and experience in smile improvement. There is more to being a Gold provider than patients served. With an increase in experience comes an increase in quality and results. We know that you will love your smile when you choose Invisalign from Gold level provider Dr. Thaney.
There are many options out there for straightening your teeth, but none offer the level of comfort, convenience and confidence that you'll find with Invisalign®. As a Gold Invisalign Provider, Brockport Smiles has experience in this technology and can help you achieve a straighter, healthier smile. No matter what stage you are at in life, you'll appreciate how our modern approach to treatment has minimal interference in how you live, but has a significant positive impact on how you look and feel about yourself.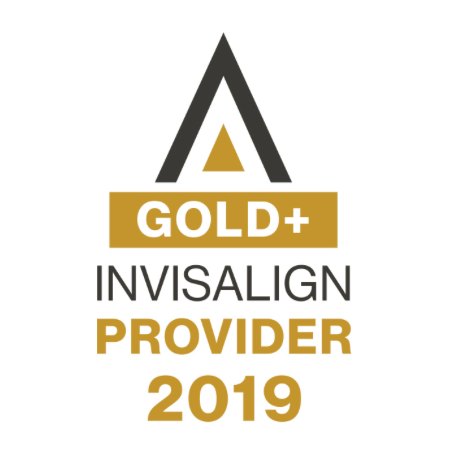 Benefits of Invisalign
Clear aligners that are virtually invisible
Comfortable and convenient
Easy to clean and are removable
Eat whatever you want
About Invisalign
What's the cost?
The cost of Invisalign is comparable to traditional braces and some insurance plans and FSA accounts can help cover treatment. We also offer flexible and affordable payment plans and financing options.
Is it right for me?
Invisalign® can effectively treat a wide variety of cases, including crowding, spacing, crossbite, overbite and underbite. Schedule a free smile assessment with us to see if it's the right choice for you.
How it works
Invisalign® straightens your teeth using a custom-made series of aligners created for you and only you. that gradually and gently shift your teeth into place. They are smooth, comfortable and easy to wear.